Thank you for your interest in adopting a CITY DOG! CITY DOGS Cleveland is the adoption and volunteer program for Cleveland Animal Care and Control. Our adoption counselors are ready to help you find a great fit for your family and lifestyle. 
To prepare dogs for adoption into loving homes, CITY DOGS provides as many opportunities as possible for the public to meet and get to know these canines as the amazing family members they were meant to be.
Please be sure to read through the following information so you are prepared for your meet and for adoption!
Meet & Greet Schedule:
Please note that our windows for adoption meetings are different than the hours our facility is open for animal control services.
Adoption appointments are conducted during the following times:
| | |
| --- | --- |
| Tuesdays: | 11-6pm |
| Wednesdays: | 11-3pm |
| Thursdays: | 11-6pm |
| Fridays: | 11-3pm |
| Saturdays: | 10am-3pm |
| Sundays: | 10am-3pm |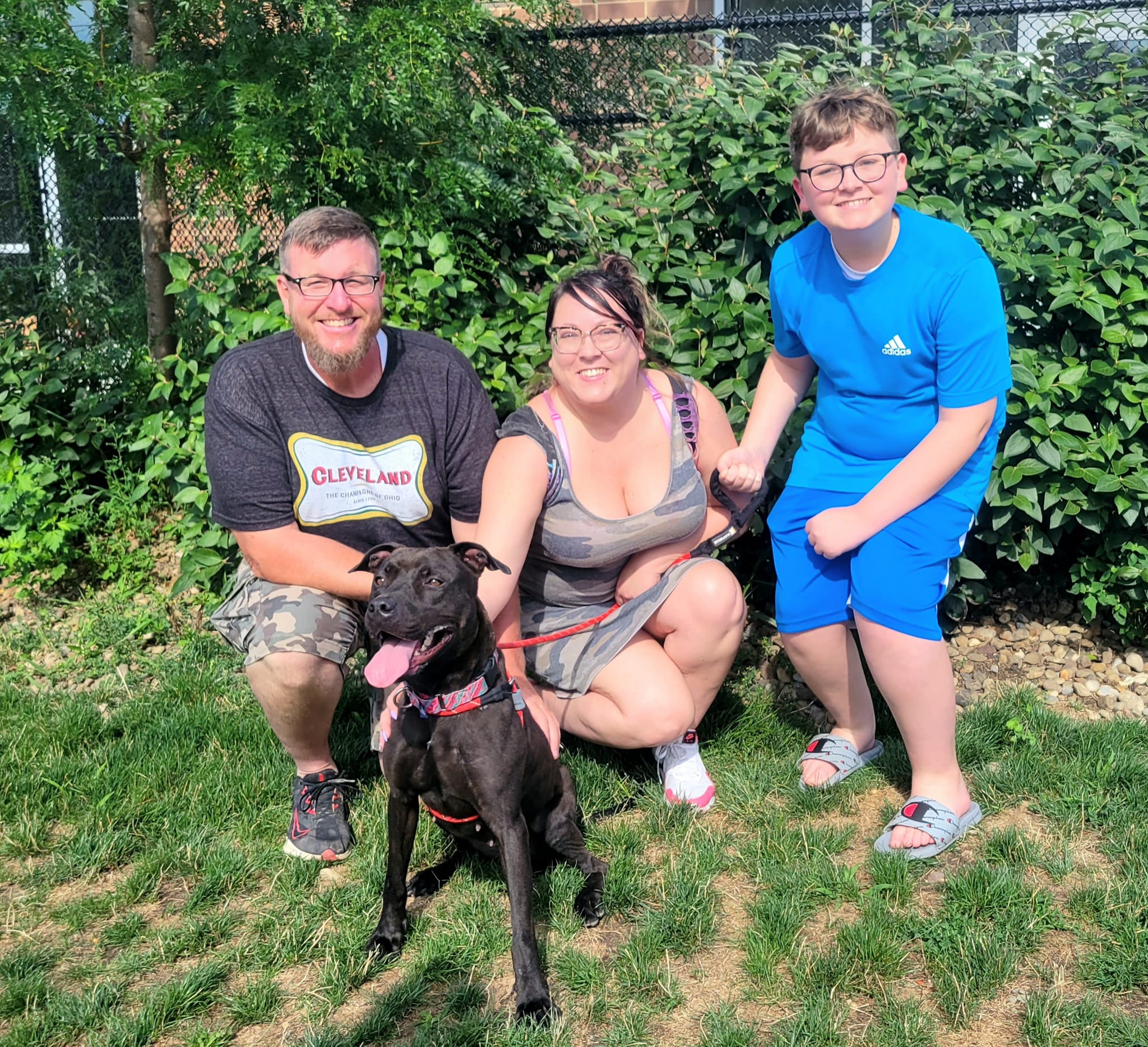 Meet and greets take place at the Cleveland City Kennel located at 9203 Detroit Ave, Cleveland OH.
In many cases, we can accommodate times outside these hours to work with different schedules and can even meet off-site from the kennel if it is too stressful for resident pets - just let us know your circumstances and we will try to work with you.
We welcome adopters from outside of Cleveland or Ohio so long as the family can make it for an in-person meet and greet. We do not make deliveries of adoptable pets.
Schedule a Meet and Greet
Check out animals available for adoption at CITY DOGS kennel. 
Check your spam/junk folders after submission so you don't miss an email from our team.
Email citydogs@clevelandohio.gov or call 216.664.3476 for questions.
Who Should Attend:
We ask that everyone in the household, including children and current dogs, be present for the meet & greet so that we can do our best to ensure the new dog will be a good fit for everyone. This can happen over multiple visits if needed.
Our adoption counselors are happy to work with you to find a dog that is a good fit for your household, but we strongly recommend looking at our adoptable pets on the website above before your meet so you have an idea of the dogs that are available! You are welcome to meet multiple pets during your visit.